Climate change plays bad tricks. In the North the snow is struggling to arrive, while Southern Italy is always whiter. Who wants to ski, therefore, must do nothing but go to Calabria .
In Gambarie d'Aspromonte , in winter, the slopes are naturally covered with snow. Gambarie is the first ski resort in the south, famous for the slopes, for the recently renovated ski lifts, for the natural environment in which it is located, for the suggestive landscapes that surround it and for the hotels. Very close to Reggio Calabria , it is only 35 kilometers from the city. So much to be frequented since the 1950s. In 1956, in fact, the first chairlift in Southern Italy was built with the first ski slope. Twenty years ago two new chairlifts and two ski lifts were opened.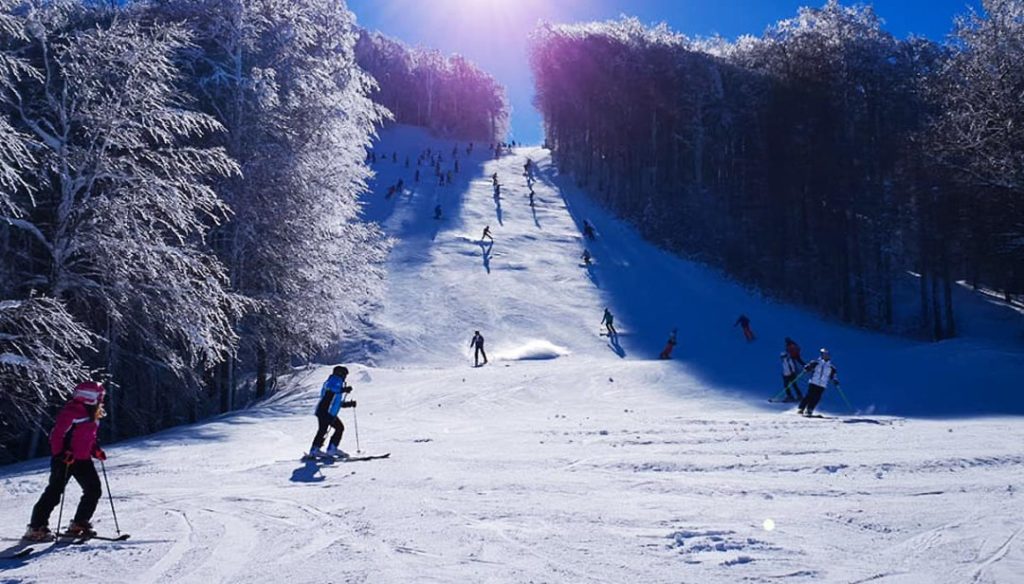 Despite the strong development, this town has remained intact and is a fine example of perfect symbiosis between nature and extraordinary surrounding landscape.
The station is located at 1,400 meters above sea ​​level, in the Aspromonte massif. Sea that can be seen very well on the horizon while skiing. From the slopes, in fact, you can see the Strait of Messina, the Aeolian Islands and even Mount Etna which, when erupting, is a real spectacle. A truly unique context, in short, that not even the Dolomites can offer.
There are 11 km of ski slopes of varying difficulty on Mount Scirocco (one blue, three red and one black), with a maximum height difference of 400 meters. The chairlift operates all year round. Yes, because Gambarie is also a summer vacation destination .