" Do not stop by the waves of the sea, the deserted island here for you " and no doubt about it, music is almost never wrong. The songs describe well Boa Vista and more general Cape Verde , an archipelago that is no longer Africa, once it was a little bit European and it is not yet Brazil but that has all these 3 souls mixed together to form an environment that if you love, you he really loves forever.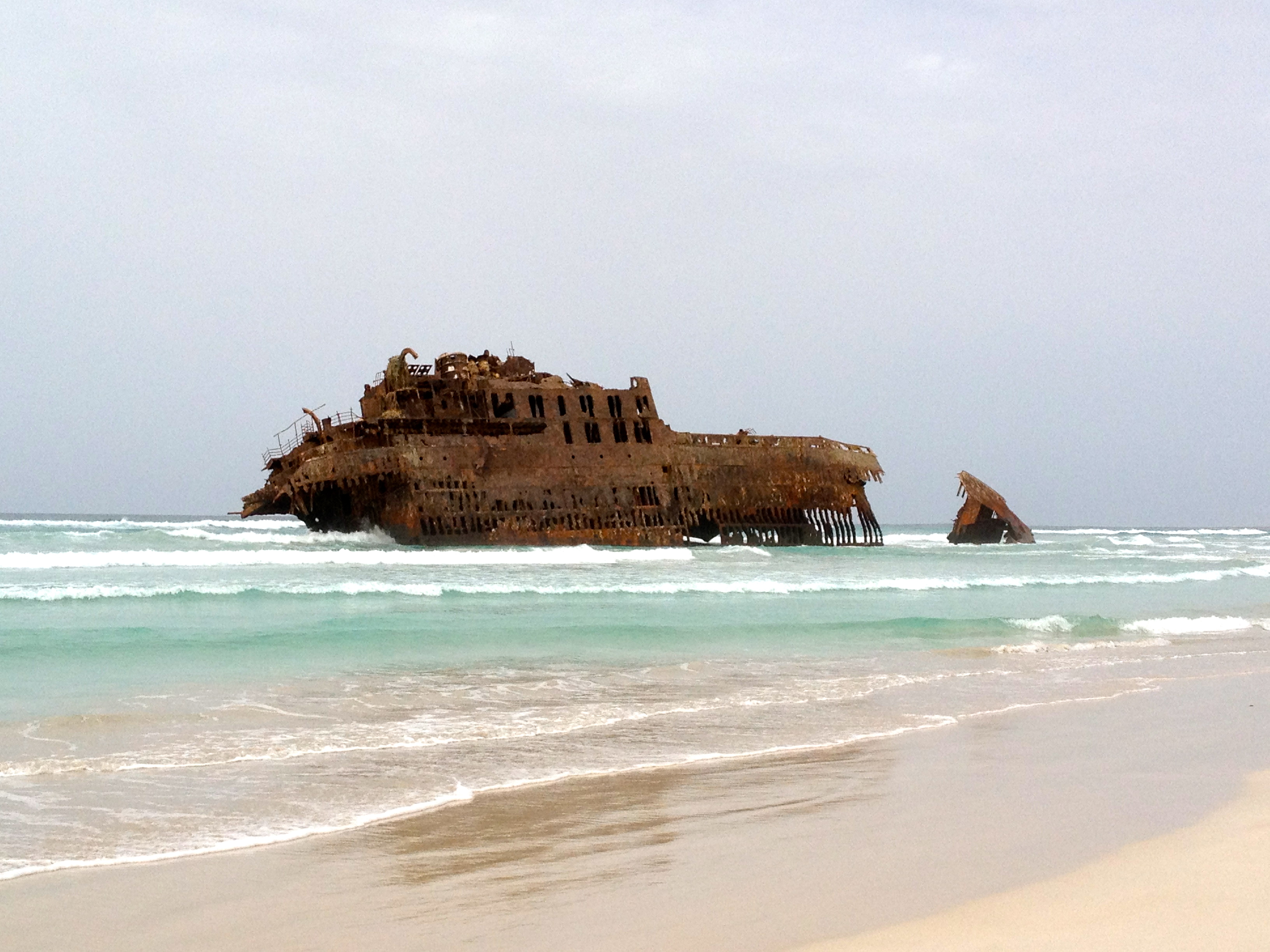 Let's just dispel a myth: Sal and Boa Vista at the limit will be cousins ​​but certainly not sisters nor twins. The more Sal is developed for tourism, perennially ventilated and interesting for its salt , as Boa Vista is wild, varied and full of white sandy beaches as far as the eye where it "risks" to have as companions of umbrellas turtles here I'm at home.
Yeah, because in Boa Vista there is no great nightlife, in a large island 3 times the Elbe there are only 4000 inhabitants and 50 km of cobblestone road …. So you turn in pick up and patience if the hair fold will not hold up, you may not notice anyone. The airport is a long strip in Rabil, the former capital of the island, a place where they opened a small tavern in front of the track that is open only when flights arrive from abroad to watch them … the main hotel facilities are all in the neighborhood of the airport and the capital, Sal Rei: these are international structures.
As anticipated, however, one does not go in search of hotels, but experiences: to abstain from metropolitan travelers, here there is "only" nature to visit. This island is in fact the closest to the African coasts of the archipelago and its nature reflects it: in the middle of the island you can find a desert, the desert do Viana , practically brought here thanks to the wind from the Sahara … yes because the wind is there, but if you come from March to August you could find whole days without a gust and believe me … you'll regret it a lot!
Essential for your vacation on the road is Eliseu and his pick, he is an institution, the pick up the only possible means. With him we turn the whole island and most importantly we visit it with his own eyes. First stop is Povocao Velha : the name does not betray, it is the first island settlement . Here the event is us, the whole country stops to know us: Eliseu, proud, shows us and explains why Boa Vista often come to train the members of the American space program .. well, there is oxygen but everything else seems like another world!
Red rocks, then craters, then white beaches like Curralinho , said friendly Santa Monica